Tournament Info - November 25-27, 2022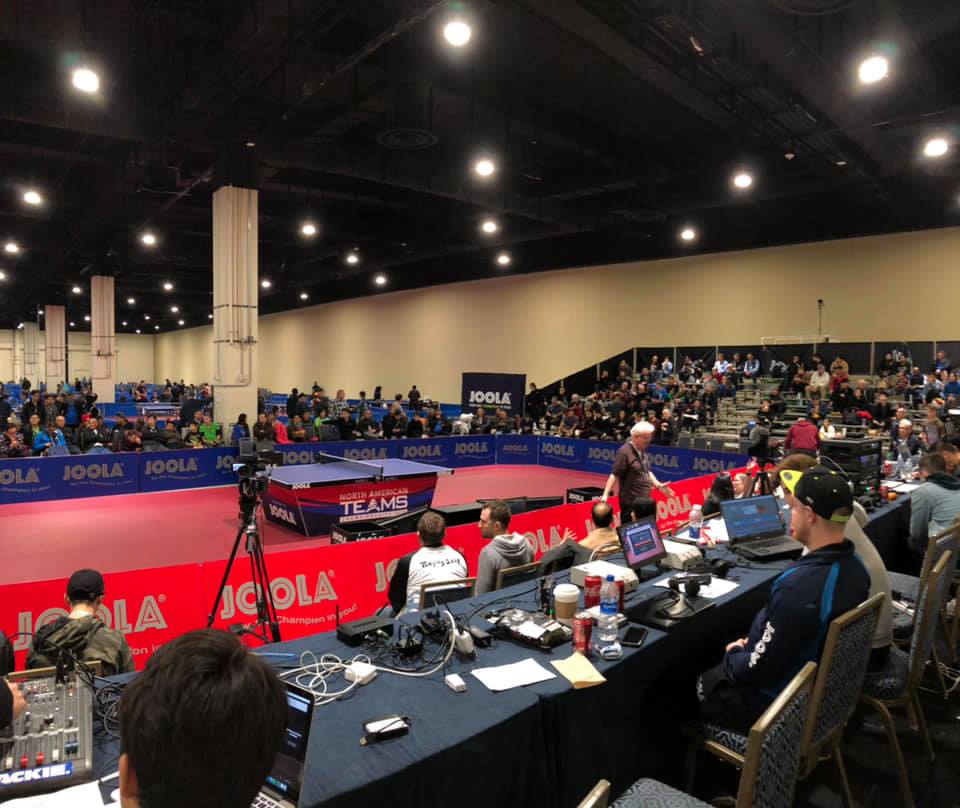 The 24rd annual NATT Teams Tournament is a USATT sanctioned 4-star event and will be held at the Gaylord National Resort in Washington, DC for the 7th year in a row. The always highly anticipated three-day competition boasts players from all over the US as well as entrants from around the world, giving players a chance to mingle and learn new techniques from a broader table tennis community. The tournament features a team component in an otherwise individual-focused sport in the US. The first day, Friday, is dedicated to giving players an opportunity to play both higher and lower ranked teams based on original seeding. These results will determine each team's division placement for the rest of the competition. On Saturday and Sunday, teams will play in a large round robin, facing challenging teams from the same division, as determined by day one. Many competitors will play 25 matches or more over the course of the three days. This gives participants the opportunity to compete against players with a variety of playing styles, but endurance will be a key factor to being successful in this tournament. If players need a break, it's highly recommended they check out matches from the first division. This division invariably includes professional players from both the domestic and international table tennis scenes and the competition is always fierce.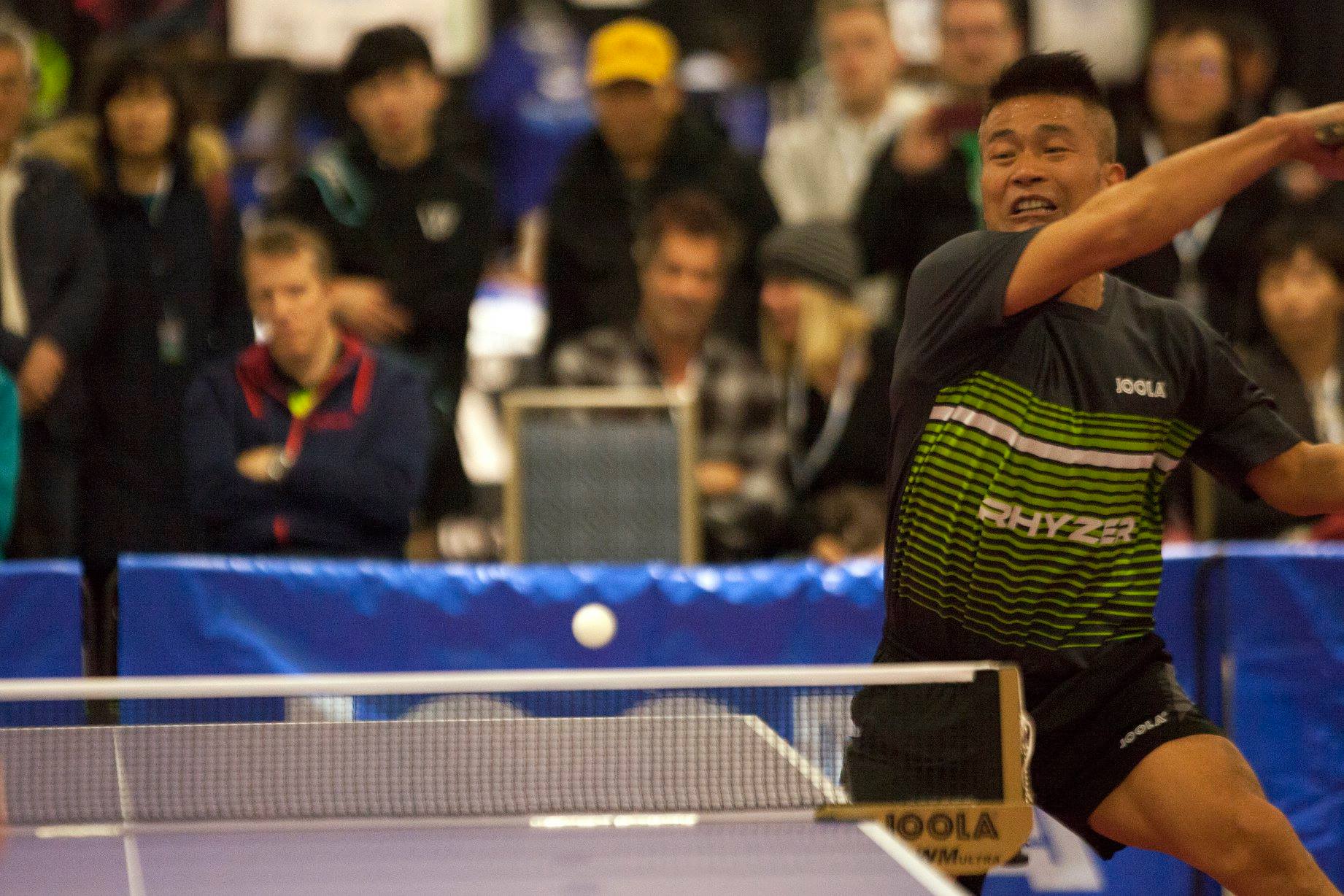 Equipment
JOOLA 3000 SC Neo tables (black top) and JOOLA WM net sets will be used with white JOOLA Prime 40+ ABS balls. Flooring for many divisions will be blue rubberized mat. Non-matted divisions (if any) will be concrete.

No competitor shall wear white shirts or shorts/skirts during play. All USATT and ITTF rules and regulations will be followed.
Entry Deadline
Entries must be received by Saturday, October 15, 2022. Any late entries will be accepted on a space available basis with a $100 late fee. If an entry is submitted late, please call to confirm that it was received and accepted. There is a $75 penalty for returned checks. NO REFUNDS after October 15, 2022.

Qualifying Rating and Seeding Rating The maximum spread in rating between a team's highest rated player and the team's overall qualifying rating will be capped:
0-1200: 500 points
1201-1999: 400 points
2000-2199: 300 points
2200+: 200 points
The qualifying rating is used to ensure teams are balanced. The team seeding is determined by taking the average of the three highest rated players. For a four person team, the qualifying rating is calculated by taking the average of the three lowest rated players. For a five person team, the qualifying rating is calculated by taking the average of the middle three players. For example, if a team has a qualifying rating of 1475, they cannot have a player that is rated higher than 1875 on their team. Another example is if a team has a qualifying rating of 2035; In this case, the team cannot have a player that is rated higher than 2335. Please note that the Tournament Committee reserves the right to adjust these limits where necessary. Ratings from October 7th will be used for qualifying rating calculations and ratings from November 18th will be used for seeding.
Tournament Referee
Roman Tinyszin, IR
Tournament Staff
Richard Lee, John Miller, Mary Palmar
Teams must be paid in full before start of tournament!!
Thursday:
4:00 PM - 7:00PM - Registration & Practice
Friday:
7:30AM - 9:00AM - Registration & Practice
9:00AM - 1:00PM - Preliminary Groups rounds 1 & 2
2:00PM - 6:00PM - Preliminary Groups rounds 3 & 4
Saturday:
8:00AM - 10:00PM - Teams Championships - Divisional play
There will be 6 rounds total on Saturday, but no team will play more than 5 rounds.
Sunday:
8:00AM - 7:00PM - Conclusions of Teams Championships
10:00AM - Division 1 Quarterfinals
12:45PM - Division 1 Semifinals
5:00PM - Division 1 Final
On Friday, teams will play 2, 3, or 4 matches (most teams will play 4) and depending on each team's performance in these matches, will be placed in a division split into 2 round robin groups of 8 teams. Most teams will play 5 matches on Saturday and 2 on Sunday, although some teams may play 4 on Saturday and 3 on Sunday. Teams finishing in the top 2 places in their half of the division will play in the semifinals, and the winning teams will advance to the finals.
Each team match will consist of 3 players from each team (chosen from the full complement of 3-5), playing in a Swaythling Cup, best of 9 format. Individual matches will be 3 out of 5 games and must be played in order. Once a team has reached 5 matches won, no further matches will be played (and matches in progress will be abandoned). One team will be ABC, and the other will be XYZ. A coin flip determines which team captain gets the first choice between ABC and XYZ. The order of play will be as follows: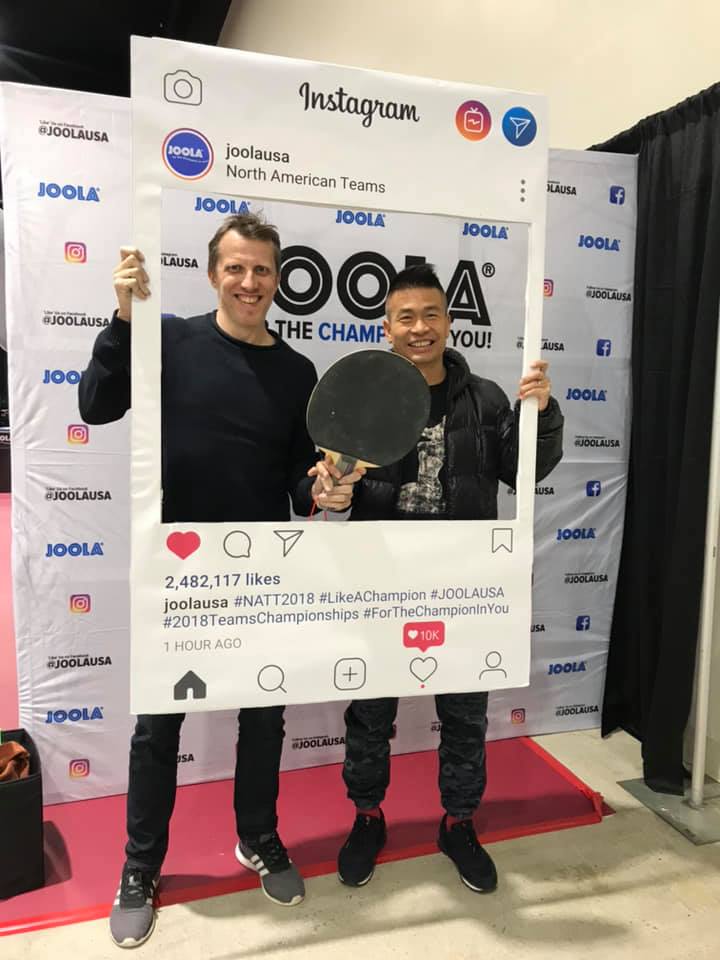 A v X
B v Y
C v Z
B v X
A v Z
C v Y
B v Z
C v X
A v Y
Prizes
Division 1:
Champion - $15,000
Finalist - $6,000
Semifinalist - $2,400
Quarterfinalist - $750
Highest Women's Finish - $600
Highest Over 40 Seniors Finish - $400
Highest Under 18 Girls and Boys Finish - $400
All U.S. prize money winners are required to provide Social Security numbers. International prize money winners are required to provide Passport/ VISA.
**We are required by U.S. Department of Treasury to withhold 30% tax on all prize money recipients from countries that do not have a treaty with the U.S.